2021 Exam Preparation Courses and Spanish schools
don Quijote Valencia

Address:
Calle Cadirers, 5 | 46001 Valencia
Telephone:
+34 963 533 174
Website:
http://www.donquijote.org/en/spanish-courses/dele-exam
Details:
Prepare for your DELE exams and learn Spanish in Valencia, the Spanish city of light on the coast of the Mediterranean Sea.
Valencia is the third biggest city in Spain. Located on the Mediterranean coast, it boasts many beaches where you will be able to bask in the hot sun. Valencia is called "the city of light" because the sun shines all year round. The ideal city for you to study for your exams while you enjoy good weather and sunny beaches.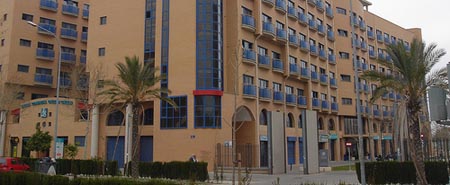 Categories:
don Quijote