2021 Exam Preparation Courses and Spanish schools
don Quijote Granada

Address:
Calle Palacios, 13 | 18009 Granada
Telephone:
+34 958 254 212
Website:
http://www.donquijote.org/en/spanish-courses/dele-exam
Details:
don Quijote Granada is right between Spain's highest mountains and the Mediterranean Sea. The perfect place to study for the DELE examinations.
don Quijote Granada offers you the perfect setting to study in while you live Spanish history on every street. Granada is the heart of the Muslim Spain of the Middle Ages. You will discover signs of its past with every step: palaces like La Alhambra and neighborhoods like El Albaicín will transport you to the most important and mystical moments in Spanish history.
Choose the lodging that best suits your needs: stay with a host family or in an apartment or student residence. You will have all the accomodations to make you feel right at home, so you can make the most of your time learning in Spain.
If you want more information, click here.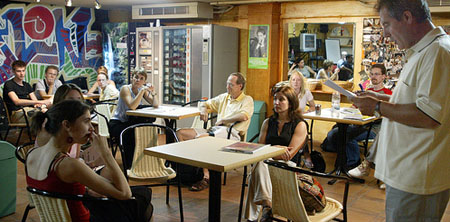 Categories:
don Quijote