DELE Exams, deadlines and exam dates | Spanish Diplomas
Enforex Alicante

Address:
Pº de la Explanada de España, 15 | 03001 Alicante
Telephone:
+ 34 965 143 876
Website:
http://www.enforex.com
Details:
Enforex Alicante is a spacious, modern Mediterranean-style building where you can prepare for your DELE examinations.
Located on Paseo de la Explanada, the city's most famous street, a pedestrian promenade along the beach.
Centrically located with a plethora of restaurants, cafés, bars, and clubs on and around the Explanada.
Just a two-minute walk from the beach!
Right by Rambla Méndez Nuñez, a main bus stop.
If you want to receive a free brochure, click here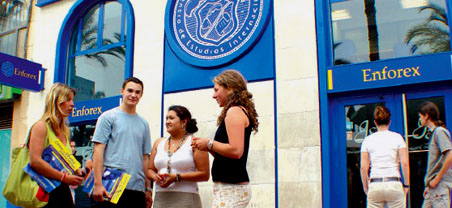 Categories:
Enforex