DELE Exams, deadlines and exam dates | Spanish Diplomas
Enforex Madrid

Address:
Baltasar Gracián, 4 | 28015 Madrid
Telephone:
+34 915 474 852
Website:
http://www.enforex.com
Details:
Enforex Madrid offers you the chance to prepare for your DELE exams in Spain's capital city.
If you're looking for a school that's just as diverse as the city of Madrid, you've found the right place! Enforex Madrid welcomes students from all over the world. Its incredibly multicultural, friendly, and open environment reflects the wonderful city itself.
If you want more information, click here.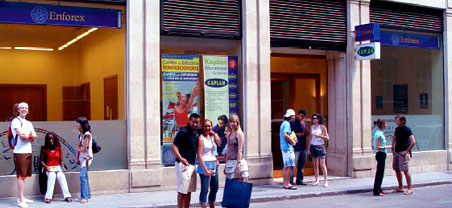 Categories:
Enforex