Preparation Courses and Schools for DELE Exams
don Quijote Madrid

Address:
Calle Duque de Liria 6, 28015 Madrid
Telephone:
+34 923 268 860
Website:
http://www.donquijote.org/en/spanish-courses/dele-exam
Details:
don Quijote Madrid is located in the heart of the capital of Spain where you will be able to live its history and hospitality in just one step from the school.
don Quijote chose the capital of Spain as the ideal location for one of its schools for the tourism and cultural interests it arouses. Madrid offers a whole other world of leisure and cultural activities: visit museums, cinemas, theaters, chic shops, bars where you will be able to sample the various typical tapas, and the monumental park like el Retiro, where you will be able to take a relaxing stroll after your lessons.
The school is in Duque de Liria Street, and it is a part of the Duque de Liria Palace, in close proximity to Plaza de España and the Royal Palace. The school offers you all of the don Quijote comforts, to make your stay an unforgettable one.
Duration
DELE CIE: 2 Weeks
DELE DIE: 2, 3 or 4 Weeks
DELE DSE: 2, 3 or 4 Weeks
Frequency per week
20 classes per week
If you want more information, click here.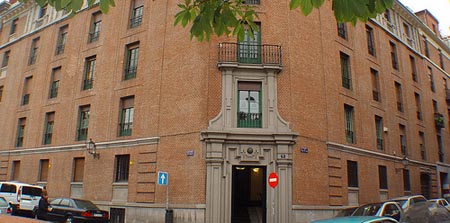 Categories:
don Quijote