Preparation Courses and Schools for DELE Exams
Enforex Granada

Address:
Azhuma, 5 | 18005 Granada
Telephone:
+ 34 958 254 212
Website:
http://www.enforex.com
Details:
Enforex Granada is a small school with an 80 student capacity, perfect for receiving personal attention and feeling right at home.
The school is located in a pedestrian area in downtown close to the Cathedral. The most of housing options are located within walking distance.The school has 10 classrooms, each with audio-visual equipment and a spacious common room.
Lessons per week: 20 hours.
Duration: 4 or 5 weeks with the option of adding extra weeks
If you want more information, click here.
News: Enforex Granada is moving to a new building in 2008!
It's a 4-story historical building in the "mudejar" style, a regional, southern Spanish form combining elements of Moorish and Gothic architecture. The new location is c/Varela 19-21, just a 5-minute walk from the Cathedral and historic center.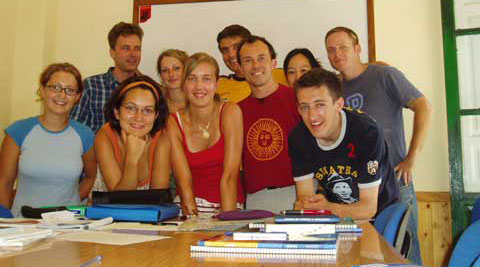 Categories:
Enforex