Preparation Courses and Schools for DELE Exams
Enforex Madrid

Address:
Baltasar Gracián, 4 | 28015 Madrid
Telephone:
+34 915 943 776
Website:
http://www.enforex.com
Details:
Enforex Spanish School offers you the chance to prepare D.E.L.E. exams in Madrid.
If you're looking for a school that's just as diverse as the city of Madrid, you've found the right place! Enforex Madrid, our second largest Spanish school in Spain, welcomes students of all ages* from all over the world. It's an incredibly multicultural, friendly and open environment with recently rennovated facilities. All of this adds up to a lively international environment that reflects the wonderful city itself.
Lessons per week: 20 hours.
Duration: 4 or 5 weeks with the option of adding extra weeks
If you want more information, click here.
*minimun age fourteen.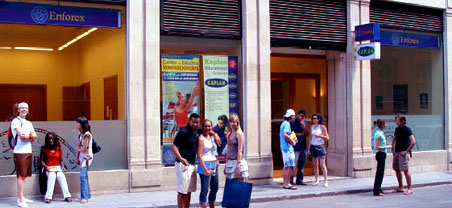 Categories:
Enforex